We Strive for a High Quality of Life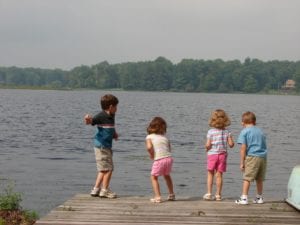 Conservation of reservoir systems is essential to maintaining the quality of life for the American people. Reservoirs provide essential infrastructure services, from the storage and delivery of water to the generation of power to the reduction of flood risk in downstream communities. Reservoirs are focal points of recreation for tens of millions of Americans, from anglers to birdwatchers, and they generate tens of billions of dollars for local economies and national recreational industries. Innumerable species of fish and wildlife, too, benefit from the habitat that reservoirs provide.
Water-based recreation is a big business and it is an economic engine for many communities!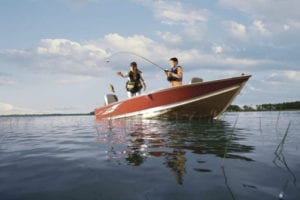 There are approximately 60 million anglers in the United States. More Americans fish than play golf (21 million) and tennis (13 million) combined. Another 12.5 million registered boaters rely on quality water resources to enjoy a quality recreational experience. These 60 million anglers generate $46 billion in sales which has a ripple effect through the nation's economy generating $115 billion in overall economic impact. Fishing supports more than 828,000 jobs and generates $35 million in wages and $15 million in federal and state taxes. (Southwick Associates based on the 2011 National Survey of Fishing, Hunting, and Wildlife-Associated Recreation)
Anglers support conservation efforts however, current funding is inadequate!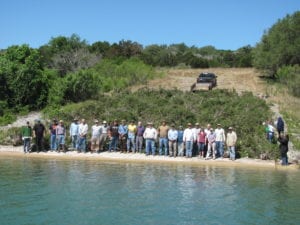 For example in Texas, anglers and boaters support conservation through an excise tax on equipment and fuel through the long-standing Sport Fish Restoration Program. In 2006 anglers purchased $600 million in fishing licenses and added another $600 million through excise taxes. This resulted in $1.2 billion that anglers contributed directly to state fisheries agencies for conservation programs. Irrespective of the many successful efforts to improve fisheries, aquatic habitat quality continues to decline at an alarming rate.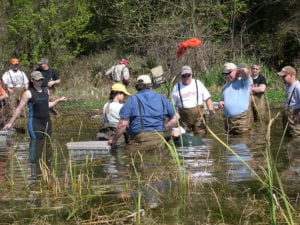 We need to take action!
Sport fishing and the industries that it supports would not exist without fish and fish would not exist without healthy habitats. Aquatic habitat and water quality of our reservoirs are declining and we need to take action to make a difference for the future generations to come. Find out how you can help!
Become a Contributing Sponsor
Become a part of projects that need your support.