As part of its mission to celebrate those who have made major contributions to the sport, the Bass Fishing Hall of Fame Board of Directors has announced the induction class of 2021, which includes three deserving individuals – Gene Gilliland, Jason Lucas and Trip Weldon. The trio will be honored on Thursday, September 30 at Johnny Morris' Wonders of Wildlife National Museum & Aquarium at a special reception within the Bass Fishing Hall of Fame venue, followed by the Hall's annual dinner and induction activities. Tickets to the induction dinner and information about the Hall of Fame and its mission are available at www.Bassfishinghof.com.
"On behalf of our entire Board, we're thrilled that we'll be able to honor Gene Gilliland and Trip Weldon in person, along with Jason Lucas posthumously, when the bass fishing world comes together to celebrate in Springfield this fall," said BFHOF Board President John Mazurkiewicz. "Each of them has made lasting contributions to the sport and we're excited to see them take their rightful place in the Hall of Fame."
The three members of the 2021 class distinguished themselves in various facets of the sport - spanning conservation, media and tournament operations.
Durin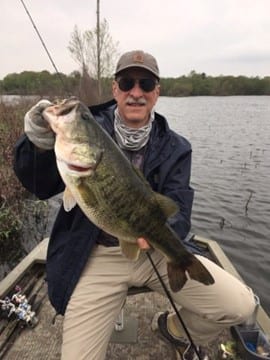 g his 32-year career as a research biologist, fisheries management supervisor and Assistant Chief of Fisheries for the Oklahoma Department of Wildlife Conservation, Gilliland developed a national reputation as an advocate for angler involvement in fisheries decision-making. It earned him prestigious national awards from the American Fisheries Society and induction into its Fisheries Management Hall of Fame. Throughout his career, he was actively involved with B.A.S.S. Conservation and was a regular contributor on black bass biology and management for B.A.S.S. Times magazine and other fishing publications. He co-authored (with Dr. Hal Schramm) the booklet "Keeping Bass Alive, A Guidebook for Tournament Anglers and Organizers," which has become the defining document for modern tournament fish care. The B.A.S.S. National Conservation Director since 2013, Gilliland is regarded as the voice of bass fishing on numerous national boards and councils, including the Reservoir Fisheries Habitat Partnership, the Association of Fish & Wildlife Agencies, the Sport Fishing and Boating Partnership Council, and the American Sportfishing Association's Government Affairs Committee.
Gene has served on the Executive Committee of the Reservoir Fisheries Habitat Partnership since its inception in 2009 and has recently been named to the National Fish Habitat Partnership Board.