Status
Complete
Estimated Completion
2022
Location
Carlsbad Municipal Lake, New Mexico
Grants Received
$40,000
Total Budget
$100,300
Friends Group
Sun Country Outdoors
Partners
New Mexico Game and Fish
The project seeks to involve the local community, the City of Carlsbad and New Mexico Game and Fish in strategically positioning fish attractors, spawning structures and baitfish habitat in the Pecos River pools formed by the upper and lower dams that make up Carlsbad Municipal Lake. There are also opportunities to re-establish native vegetation on sandbars and shallow mud flats. The tailing waters will also be evaluated for artificial swales to increase downstream productivity and also reduce nutrient loads. The project is part of a regional watershed-wide effort to bring more attention to the impairments facing the Pecos River and to provide better fisheries and enhanced angler opportunities to a region that has seen a population boom due to oil field production. Sun Country Outdoors will partner extremely closely with the New Mexico Department of Game and Fish to develop the Bataan Recreation area into a trophy largemouth and spotted bass fishery per the New Mexico Fisheries Management Plan.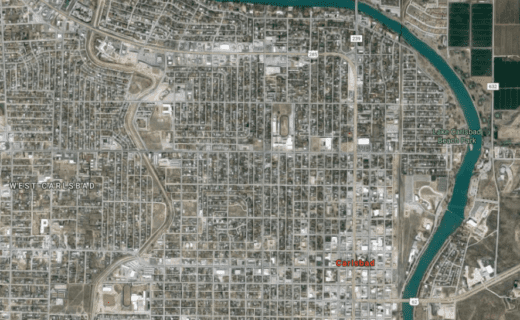 This project is needed to support the City of Carlsbad and the New Mexico Department of Game and Fish to restore and enhance the fish habitat and fishing access in a stretch of the Pecos River know as Carlsbad Municipal Lake. The lakes currently hold the state record for spotted bass and is being considered for management by NMGF as a trophy bass lake. However, the habitat poor pools will need additional forage and game fish habitat to reach this goal. The lake provides an additional tourism draw and economic value for world-wide visitors that come to see the Carlsbad Caverns National Park.
Carlsbad Lake is a unique fishery created by the City of Carlsbad originally to provide cooling water for an electrical generation plant that is now a museum. The original "Tansil Dam" is very old (1930s) and silted in, averaging less than 15 feet deep.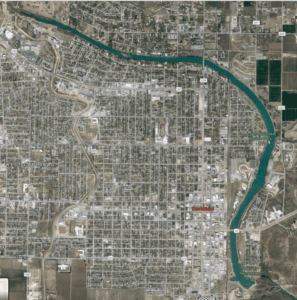 However it still provides a recreational pool that supports a city park that is a part of the city's history, culture and fabric. Water has been diverted from the Pecos since the 1890s for irrigation just upriver of the lake and is carried by an aqueduct over the original stream bed. It is one of the few places where the irrigation diversion actually crosses the original river bed at an area called "the flume". The city now relies solely on artesian springs from the Capitan Reef aquifer to feed the lake. This water supply is also at risk of drought, aquifer depletion and salt infiltration. An additional dam referred to as the lower Tansil or Bataan Dam was built in the 1970s to provide additional recreational opportunities and created the area known as the Bataan Recreation Area in honor of the unusually high number of New Mexico military recruits that were a part of the World War II Bataan death march.
Nutrient loading is of concern because the entire city storm water and non point sources all flow into the lake. In addition, the City of Carlsbad wastewater treatment plant is near the tailwater area. Any nutrient reduction within the lake or spillway will help control nutrient upsets which lead inevitably to toxic fish kills by golden algae blooms.
The project hopes to continue experimentation with floating wetlands and river swales to reduce nutrients near the lower dam. The floating wetlands will also provide shade which is almost non-existent. This may be a more important habitat consideration for climate change scenarios.
Carlsbad has invested in about 5 miles of pathways but have not developed the angling potential of the shoreline. In total it is estimated that over 300 artificial fish structures and 50 floating wetlands will be used to enhance the fishery. The goal is to also restore native vegetative cover and shade to approximately one mile of shoreline. The project is part of a larger initiative to restore fish habitat in the lower Pecos and control golden algae fish kills. Other SCO projects in the area are being financially supported by the BLM, City of Roswell and the City of Fort Sumner (Bosque Redondo). Project proposal for Brantley Dam (BOR) are also under development.
In this project,
SCO will acquire or build fish attractors, spawning habitats and forage fish habitats based on best management practices and lake needs. SCO has extensive knowledge of the various fish habitat designs and techniques, including robust construction to survive floods and storms.
SCO proposes to integrate early AIS detection and AIS public awareness through modification of one Carlsbad Lake angler access dock and one fishing and sampling dock in the tailwater below the Bataan Recreation Area (lower) dam. This will be supported by similar BLM projects on the river below Carlsbad.
Since the area is prone to fish kills caused by golden algae, another method is to build and deploy floating wetlands in "refuge coves" near areas known as the flume and in the cove at Bataan Recreation Area. These floating structures and a river swale in the tailwater should help control nutrient imbalances from non point sources. Use of these methods have not been tried on desert low-flow rivers that also have potential for torrential flood . These structures may provide some potential solutions to new problems caused by the changing climate in the region. Construction and anchoring experience gained from the Elephant Butte Adapt-a-Cove project will be used to deal with inevitable floods. The floating wetland also serves as a food source for fish and will attract baitfish, enhancing shoreline fishing opportunities.
In all, approximately three miles of shoreline will be positively affected by additional fish habitat structures and shoreline vegetation. (There is an assumption that the City Parks will approve of the vegetative cover in public areas.) It is estimated that over 3000 plants (mainly cottonwoods and willows) may be needed for optimal coverage.
Goals for the fishery are described in the New Mexico Fisheries Management Plan. NMGF regularly conducts creel and electro-shocking surveys. The City of Carlsbad conducts frequent water quality samples. SCO will rely on NMGF for monitoring the fishery. SCO volunteers will monitor fish habitat and performed repairs or replacement as needed. City Parks and Recreation will monitor and care for new vegetation.
The project will begin in November, 2019 and continue for 18 months after award. NMGF has already begun initial conceptual design planning and will leverage SCO fish habitat design and construction for the Bill Evans project sponsored by an AFTCO grant.
Outreach
Sun Country Outdoors (SCO) is a regional non-profit formed from the conservation core of the Albuquerque Hawg Hunters and the New Mexico BASS Nation. New Mexico BASS Nation (NMBN) and its affiliated clubs have over ten years of experience working with the New Mexico Department of Game and Fish to provide public participation, student education, innovative fish habitat solutions and research/experimentation in the areas of fisheries management and Aquatic Invasive Species (AIS) control. SCO always strives to provide innovative and integrated approaches that will enhance fishing and angling opportunities and also provide STEM-level educational opportunities for fish and wildlife students and young anglers. SCO will team with local youth organizations and schools. SCO will participate in public input meetings and will volunteer to facilitate those meetings as they have done with the Elephant Butte Adapt-a-Cove project.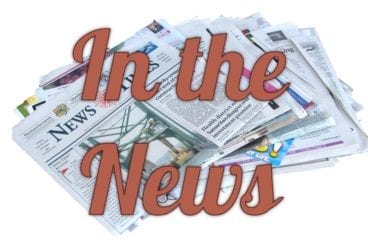 The project at Bill Evans Lake improved habitat for several sport fish species, such as largemouth bass, channel catfish, rainbow trout and bluegill by increasing spawning areas for adult fish […]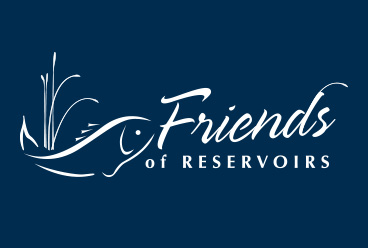 New Mexico Bass Nation and the New Mexico Game and Fish got off to a good start last week (Jan. 4, 2022) installing about 40 submerged fish habitats in the […]
Donate Today
to support similar habitat projects