Fellsmere Water Management Area (FWMA) is a 10,000-acre parcel of land purchased by the St. Johns River Water Management District (SJRWMD) as part of the restoration of the Upper St. Johns River (USJR) ecosystem. The land was converted into a reservoir to provide a high-quality fishery, an increased measure of flood control, a water supply for the town of Fellsmere and as a source of irrigation for the surrounding agricultural areas.
Public access to FWMA is available at the "walk-in" area located at the Stick Marsh/Farm 13 recreational pad. In addition, FWC personnel worked with the SJRWMD to design and create a parking lot and boat ramp on the Fellsmere Grade.
The construction of FWMA will provide the Division of Freshwater Fisheries Management (DFFM) the ability to create and sustain a high quality Largemouth bass  fishery. Nearby Stick Marsh/Farm 13 Reservoir was flooded in 1988 and instantly became a world-renowned Largemouth bass fishery, annually contributing millions of dollars to the local economy. Similarly, recreational activities at FWMA, such as fishing, waterfowl hunting and wildlife viewing are expected to generate several million dollars annually.
SJRWMD personnel began breaching internal levees and roads in 2010 to create a single hydrologic system. Some of the existing internal agricultural ditches were filled or plugged with materials from adjacent roads or levees, while some were left as-is. External levees were created to retain water. Water has been diverted from Blue Cypress Water Management Area into FWMA to flood the area.
Historically part of the St. Johns River floodplain, the area within the reservoir once supported a mosaic of vegetation communities including emergent marsh, tree islands and wet prairie . Agricultural development in the early 1900's removed the natural function/habitat of the area through the creation of levees and agricultural ditches. Previous agricultural practices have created large blocks of homogenous habitat (flat topography, monotypic vegetation etc.) within FWMA. The project involved using heavy equipment to "sculpt" the lake basin with a series of ditches, holes and rock piles to create a diverse array of habitat types.
In the video below watch professional angler, Shaw Grigsby, discusses the benefits of the Fellsmere project.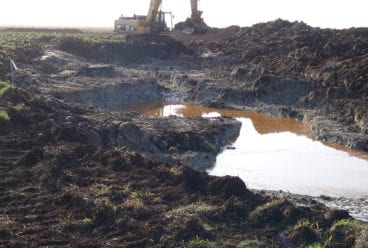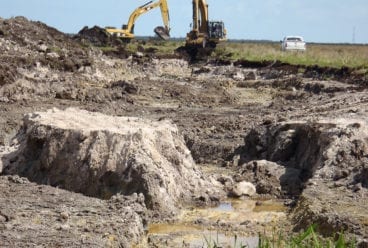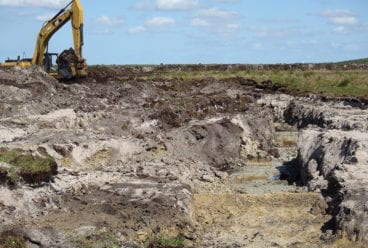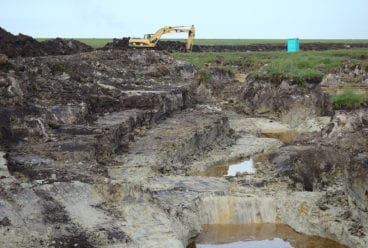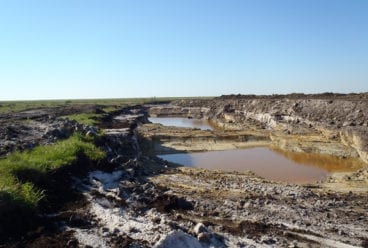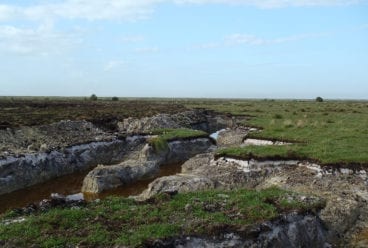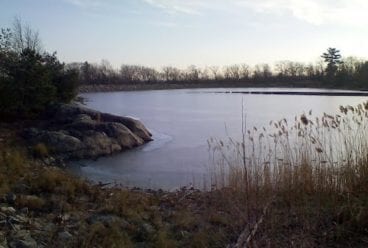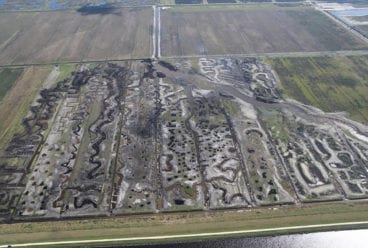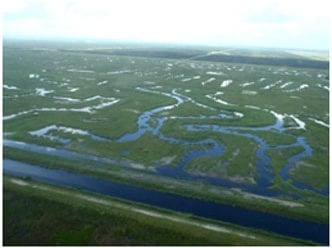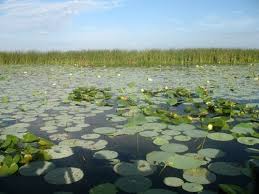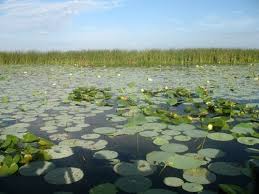 Topographic heterogeneity (bottom scupting) of other systems has created a greater diversity in plant species. Fish and wildlife habitat diversity has been shown to increase with plant diversity, adding stability to reservoir ecosystems.  With the completion of sculpting and the creation of topography, a diversity of aquatic vegetation has been established after flooding, adding quality fisheries habitat and contributing to the ecological stability of the reservoir.
Research suggests that sport fish populations will respond positively to microtopography enhancement. Distribution of young-of-year largemouth bass is highly correlated with diverse habitat which, in turn, increases the carrying capacity of young largemouth bass .
Microtopography work may also increase the recreational and economical importance of FWMA. Personnel from the Nebraska Game and Parks Commission drained a reservoir in Central Nebraska in 1999 and completed several enhancement activities including sculpting/microtopography. The addition of quality habitat caused an increase in the abundance of largemouth bass by 620% and increased the amount of angler effort from 503 hrs to 11,122 hrs(2100%). Additionally, revenue generated from the fishery increased by 1400% after enhancement. We anticipate similar results for Fellsmere.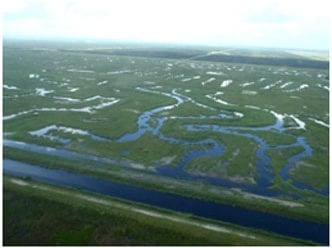 The Florida Fish and Wildlife Conservation Commission (FWC) is thrilled to announce and celebrate the inclusion of three remarkable Florida waterbodies in Bassmaster's prestigious "Top 10 Best Bass Lakes of 2023." […]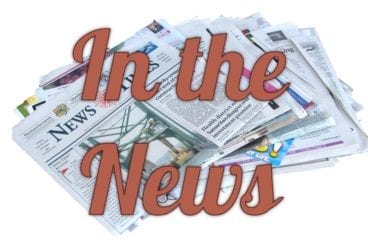 Anglers, get those favorite bass lures ready. Access to one of Florida's most highly regarded fishing holes will open Aug. 10 to another group of fishers — powerboaters. Headwaters Lake in […]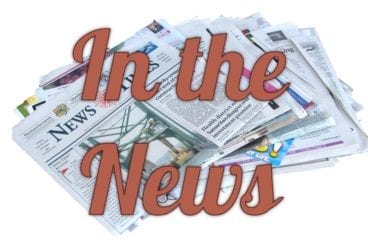 Even in an age of virtual thrills, nothing matches the excitement of catching a fish, says James Hall, editor of chief of Bassmaster Magazine. "I've never met a fisherman that doesn't […]