Status
Ongoing
Estimated Completion
2025
Location
Elephant Butte, New Mexico
Friends Group
New Mexico B.A.S.S. Nation, Albuquerque Hawg Hunters
Elephant Butte is impaired by "old reservoir syndrome", extreme spring sediment loading in prime spawning areas, and extreme water fluctuations during spawning. The project will address these issues through a combination of vegetation efforts both in the inlets and in selected coves as well as suspended spawning beds and floating wetland (plant colony) deployment.
The project is based on many past projects and publications using Best Management Practices (BMP's) as published in the literature. The project proposes to improve the shoreline and near-shore fishing opportunities at four sites on Elephant Butte Reservoir in south central New Mexico. The project will include a number of proven habitat restoration practices based on past projects at Lake Havasu, Table Rock, Bartlett, and many other locations. Elephant Butte has been hit hard by drought and increased water demands by Texas, Mexico and endangered species critical habitat needs. The project will establish permanent suspended spawning platforms at the three marinas; deploy movable spawning structures in the spring, and "chase the shoreline" with re-vegetation and shoreline seeding efforts. A special emphasis will be placed upon establishing seed and plant colonies using suspended wetland techniques that have been demonstrated throughout the world. Brush attractors, comprised of Christmas trees, rock/pallet structures and concrete reef balls will be deployed to serve as added structure to enhance fish habitat.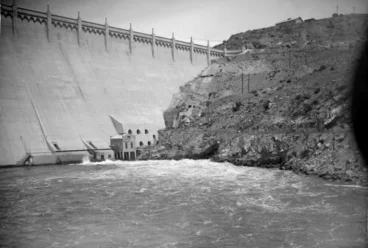 Check out this nice collection of historical photos from Elephant Butte Lake: The Elephant Butte Dam in New Mexico was completed in 1916. The photograph was only taken shortly after […]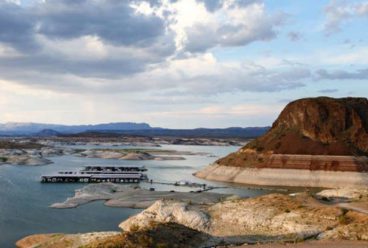 Read the full article at: https://www.krqe.com/news/new-mexico/elephant-butte-named-top-10-best-lakes-for-bass-fishing-in-western-u-s/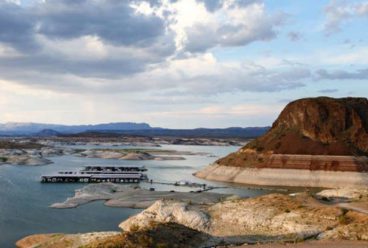 Photos taken last week at Elephant Butte Reservoir, which is located along the Rio Grande, show stark "bathtub rings"— Check out the photo gallery by reading the full article at: […]