Status
Ongoing
Estimated Completion
Ongoing
Location
Lake Conroe, Texas
Grants Received
$20,000
Total Budget
$1,000,000
Friends Group
Seven Coves Bass Club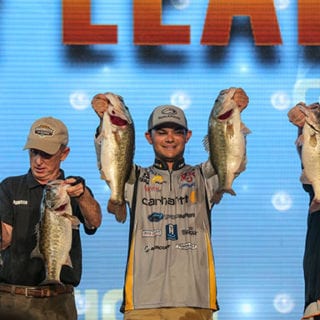 Seven Coves Bass Club, in conjunction with Texas Parks and Wildlife, San Jacinto River Authority and a host of other partners, have been working to maintain an aquatic plant nursery and reestablish native aquatic vegetation in Lake Conroe, Texas. The objective of this project is to create shoreline cover and to establish native plants capable of outcompeting invasive Hydrilla. This project was partially funded by the Reservoir Fisheries Habitat Partnership and Friends of Reservoirs in 2010.
Approximately $1 million has been spent on the project so far. Five miles of shoreline have been planted with native vegetation resulting in approximately 1500 acres of water willow. Four acres of fish-attracting structures have been placed into the lake. A nursery has been built to provide plants for expansion of the introduction of native plants. Planned future projects also include the placement of more fish-attracting structures into the lake, creation of a constructed wetland, creation of a watershed protection plan and publication of a Lake Conroe recreation guide.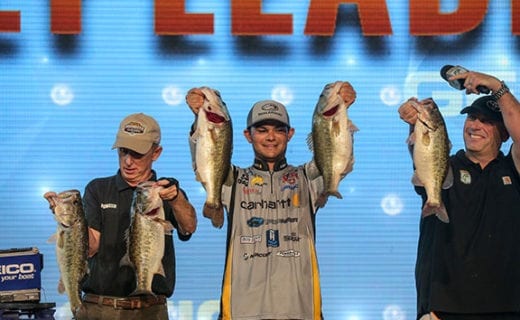 Lake Conroe is a highly developed lake just north of Houston, Texas.  Shorefront home owners on Lake Conroe have struggled with excessive aquatic vegetation (invasive Hydrilla). Grass carp were stocked in the early 1980's to address the vegetation problem and subsequently all aquatic vegetation was removed. The bass population declined due to lack of cover creating conflict between home owners and anglers.
Finally, in 2006, a coalition of public and private organizations, local businesses, community residents and anglers was formed to find a more holistic way to develop a balanced aquatic ecosystem while managing invasive species and expanding biodiversity through native plant introductions.
One of the greatest benefits of the project has been the bridges built between various interest groups in the community, from property owners to businesses to anglers. "This project has brought a wide range of stakeholders closer together, which has been a positive for the angling community," said Ron Gunter, Assistant State Conservation Director for the Texas B.A.S.S. Nation. "Agendas have been established that take into account the best interests of the reservoir and its fishery. New partnerships have developed, and this has brought an influx of fresh ideas, assuring that the fishery will be protected now and in the future."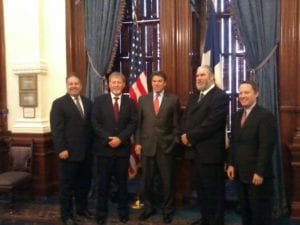 The Lake Conroe project has gained national attention for its partner building and habitat restoration efforts. The project was named to the 2013 National Fish Habitat Partnership's 
Ten Waters to Watch
list.
The coalition's efforts were recognized  by the Texas Commission on Environmental Quality, which named the Lake Conroe Habitat Improvement Project Coalition the 2013 winner of the Texas Environmental Excellence Award in the Civic/Community category.
Lake Conroe was also chosen as the site for the 2017 Bassmaster Classic. Restoration efforts have shown that when users work together to create a workable plan and then have the will to enact that plan, great things can happen. The Bassmaster Classic typically brings about $25 million to the local economy.
Lake Conroe has suffered more than its share of ups and downs over the years—pun intended. The lake north of Houston has been plagued with infestations of exotic vegetation, damage to native vegetation by an overpopulation of grass carp introduced to get rid of the exotic vegetation, a degraded watershed, lack of shoreline habitat for fish and dissension over what to do about all the problems.
Typical of many aging reservoirs, Conroe is impaired by nuisance species, in this case Hydrilla, and lack of structure. Other notable impairments include factors associated with sedimentation and development such as excessive nutrients, mudflats/shallowness and loss of connectivity.
Key to addressing these threats is an informed public. Public outreach associated with the Conroe native vegetation project is raising awareness of the environmental/ecological threats facing Lake Conroe. Cooperative action among shoreline property owners and all other users of Lake Conroe is the only way to ensure the long-term ecological health of the system.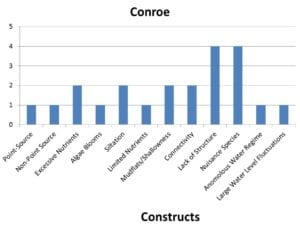 The Lake Conroe project is a long-term effort. Friends of Reservoirs has supported the project financially previously ($20,000) and continues to provide technical assistance and outreach support.
Latest News from Lake Conroe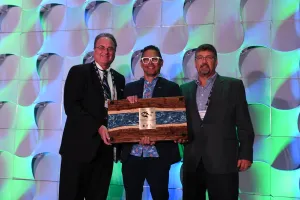 We are happy to share that Don Gabelhouse and Mark Porath, both integral to the Nebraska Game & Parks Aquatic Habitat Program, were awarded along with their program with the […]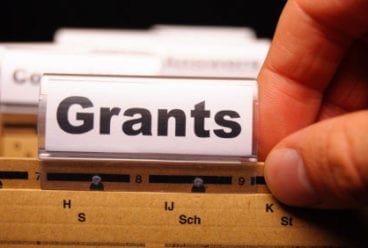 Planning to apply for an EE Grant? Consider joining EE Grant Program staff on a webinar where we will discuss how to write a competitive application and address commonly asked […]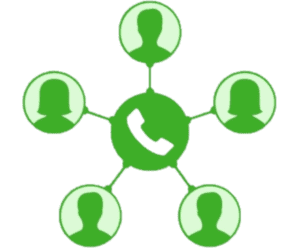 RFHP representatives, call information is at the Event page for this morning's call! Reservoir Fisheries Habitat Partnership Virtual Meeting
Support Lake Conroe
Keep fishing great at Conroe!