Status
Completed December, 2016
Location
Lake Bloomington, IL Latitude: 40°39'39.61 Longitude: -88°55'56.91
Grants Received
$20,000
Total Budget
$149,220
Friends Group
Friends of Everbloom
Lake Bloomington is located in central Illinois about 160 miles northeast of St. Louis and approximately 125 miles southwest of Chicago. It is in the Mackinaw River Basin. Lake Bloomington is located in the northern part of the watershed. It was constructed in 1929 by the impoundment of Money Creek. Hickory Creek is a tributary of Money Creek which empties into Lake Bloomington. The lake was constructed to expand the water supply for the City of Bloomington. To fully utilize the lake's potential, recreation and residential development were established as second and third priority uses respectively. Water use is for domestic, commercial, industrial, public, and agricultural uses. The primary problems in Lake Bloomington are that the levels of phosphorus and nitrates/nitrites are too high, sedimentation of the lake is occurring, and quality fish habitat is lacking in parts of the lake.  The Lake Bloomington Watershed Plan (http://web.extension.illinois.edu/lmw/downloads/22860.pdf) discusses the issues facing Lake Bloomington and its watershed and also proposes solutions to address the issues.
Lake Bloomington has 55,580 feet of shoreline. Areas of Lake Bloomington shoreline are eroding at significant rates resulting in loss of land and unsightly areas. Three shoreline erosion surveys have been completed in the past twenty years on Lake Bloomington. In 1989, a field reconnaissance survey of Lake Bloomington's shoreline was completed as part of the Report on Drought Emergency Water Sources and Options to Improve Existing Lake Supplies for the City of Bloomington, IL by Farnsworth & Wylie/Hanson Engineers. Roger Windhorn, NRCS Resource Soil Scientist, also completed a Shoreline study in 1998. The most recent and in-depth  analysis was completed in November, 2005 by Midwest Streams, Inc. under contract to the City of Bloomington. The survey shows nearly vertical eroding bank heights ranging from only 1 or 2 feet up to 10 to 12 feet. The project stabilize approximately 1,750 feet of shoreline out of the 2,900 ft. on the north shore.
Due to the steep, high banks, and extreme fluctuations in water levels, biotechnical means of shoreline stabilization were excluded from consideration. The recommended alternative selected in the 2005 Study, based upon cost and impact upon near shore woodland cover is Stone Toe Protection (STP) which when applied will provide the stability needed to protect the base of the bank and prevent any additional recession of the bank line. The STP was placed at a distance from the eroding bank to allow for the bank to be  reshaped on a 2: 1 slope and vegetated by balancing the cuts and fills so that no material need be transported to or from the site. The use of STP places the maximum volume of stone at the base of the slope where erosion is most severe. This provides additional safety and effectiveness to the use of STP as there is sufficient stone to launch into any area that may erode on the lake side of the STP and still maintain protection of the shoreline. STP utilized 1000 tons of RR-4 stone placed along the shoreline approximately 1 ft. below normal pool elevation and extending to an elevation of 2ft. above normal pool.
In addition, structural fish habitat, developed by IL Department of Natural Resources termed Lunker structures, were incorporated into the STP. These structures provide shade and cover for fish and are constructed using 3-4 foot sections of concrete tiles/culverts placed together to make 20 to 40 ft. structures at 3 locations.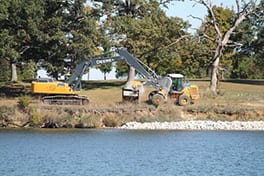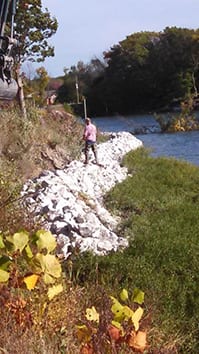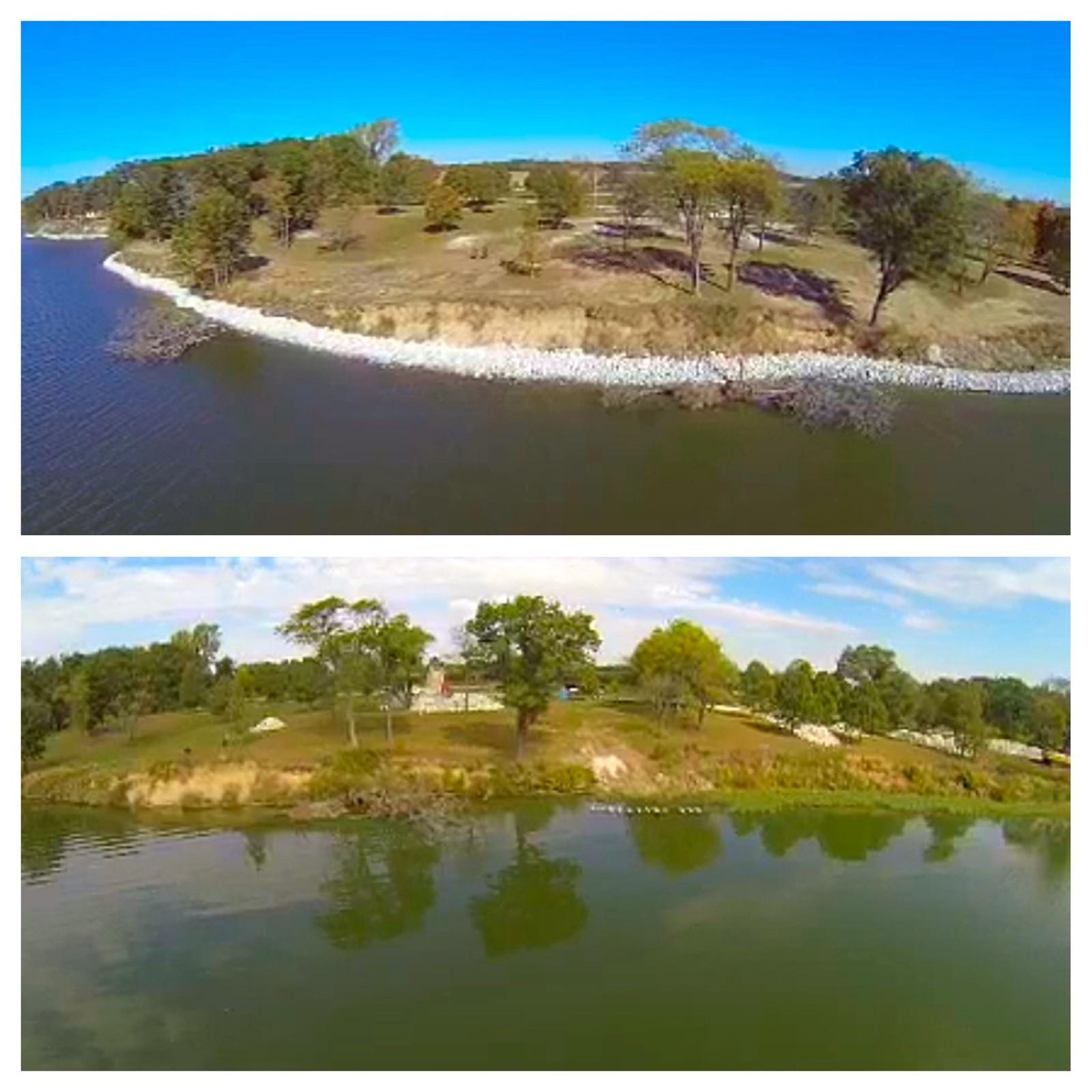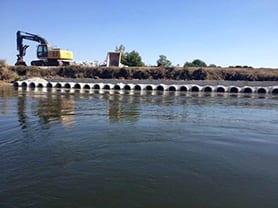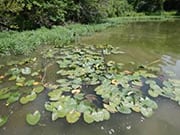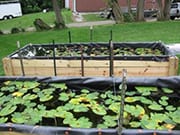 Poor water quality threatened drinking water supplies of the City of Bloomington, IL.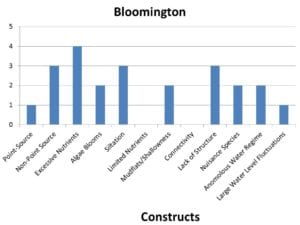 Non-point source pollution and excessive nutrients threatened the quality of the drinking water supply of the City of Bloomington. In addition, siltation reduced storage volume and resulted in poor shoreline fish habitat.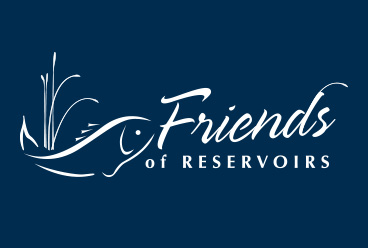 Birmingham, Ala. – Virginia B.A.S.S. Nation conservation director Joan Blankenship was presented with the Friends of Reservoirs Award at the recent B.A.S.S. Conservation Summit. The award recognized Joan for her years of dedication to projects...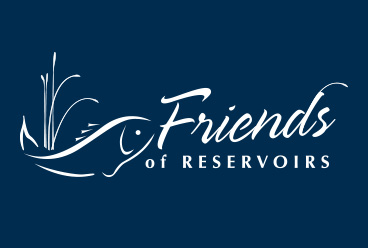 Reservoir Fisheries Habitat Partnership: 10-year Accomplishment Summary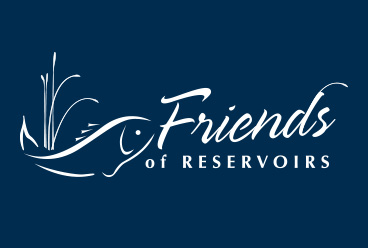 More than 50 conservation groups are banding together and calling on the U.S. House of Representatives to pass bipartisan legislation that invests in wetlands, fisheries, chronic wasting disease research, and the Chesapeake Bay. In early...