Status
Complete
Completion
2022
Location
Tioga Lake, Pennsylvania
Grants Received
$1,000
Friends Group
Tioga County Bass Anglers
The objective of this project was to create additional aquatic habitat at Tioga Lake through artificial habitat structures. We used this funding to create additional Porcupine Crib structures to the planned Cooperative habitat improvement project. The structures also allowed us to have more habitat diversity for fish at the proposed placement site. These habitat structures will improve recruitment, species richness, and the efficiency of aquatic fish populations while providing improved fishing opportunities.
On August 2nd, 2022 members of Tioga County Bass Anglers, PA Fish and Boat Commission staff, and US Army Corps of Engineers staff completed a fish habitat improvement project at Tioga Lake in Tioga County, PA. 36 Short Vertical Plank Structures and 30 Porcupine Cribs were built using rough cut hemlock and cinder block.
These structures were built on the dam, loaded onto the PFBC specialized boats, and placed in 2 strategic locations by PFBC staff according to their 5-year habitat management plan. (Site 1 and Site 5 on attached map).
These structures will benefit the fishery and the fishing for many years to come.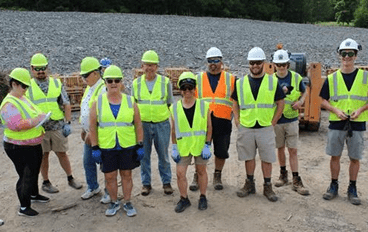 On August 2nd, 2022 members of Tioga County Bass Anglers, PA Fish and Boat Commission staff, and US Army Corps of Engineers staff completed a fish habitat improvement project at […]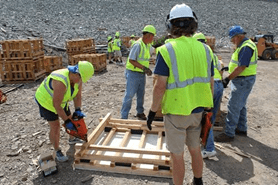 Three entities — two public and one private — partnered to improve the fish habitat at Tioga Lake. The Tioga County Bass Anglers, Pennsylvania Fish & Boat Commission and U.S. […]