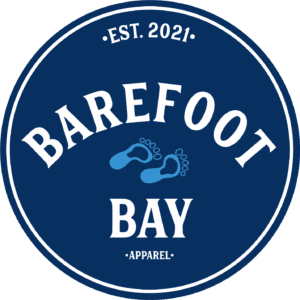 Friends of Reservoirs is excited to announce it is partnering with Barefoot Bay to provide eco-friendly shirts and hats tailored to your reservoir! Barefoot Bay will donate 20% of its apparel sales back to the FOR Chapter/Group.
Barefoot Bay's mission is to raise awareness, celebrate freshwater fun, and preserve freshwater lakes for future generations.
In order to help with these efforts, they create custom eco-friendly apparel that features the silhouette of your reservoir on their gear. And they can put your association/chapter logo on the gear as well!
Examples based on Lake Shelbyville, Illinois
Partnership Details
Individual FOR Chapters and Groups may sign up for custom apparel from Barefoot Bay
Barefoot Bay will work directly with you to design apparel with your reservoir outline, FOR Chapter/Group logo, and the Friends of Reservoirs logo if desired.
Barefoot Bay will handle product listing through their website's online store, order fulfillment, and customer service. You do not need to hold onto a big pre-ordered inventory.
Barefoot Bay can assist you in providing messaging to your Chapter/Group members and members of the public.
20% of any sale featuring your reservoir is donated directly back to your Chapter/Group!
Become a Contributing Sponsor
Become a part of projects that need your support.