Status
Completed November 2015
Grants Received
$10,000
Total Budget
$34,400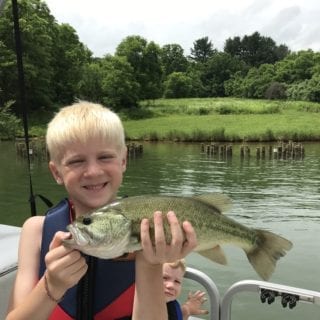 Foster Joseph Sayers Reservoir is a 1,730 acre impoundment that was built by the U. S.
Army Corps of Engineers for flood control purposes in 1969. It is the center piece of the 5,900 acre Bald Eagle State Park that surrounds the lake. The park is managed by the Department of Conservation and Natural Resources (DCNR). Bald Eagle State Park was visited by 478,926 visitors in 2010 and typically plays host to 50 bass tournaments per year.
The fertile limestone water flowing in from Bald Eagle Creek creates tremendous fishery production potential. . The lake holds abundant numbers of panfish (black crappie, blue gill, pumpkinseed and yellow perch) and largemouth bass, smallmouth bass, muskellunge and channel catfish also provide great recreational fishing opportunities.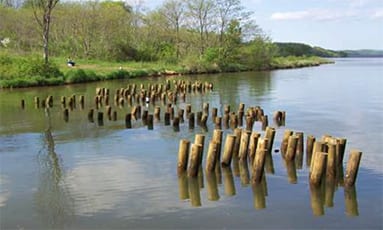 Artificial habitats (refuge, spawning, nesting and nursery) are designed to be effective, long lasting structures that allow fish to accomplish their daily and seasonal tasks with greater efficiency. Some artificial habitats have dual purposes and may also provide increased opportunities for anglers to catch and harvest fish (fish attraction). They can also provide increased surface areas for algae attachment, aquatic insect colonization and other food organisms which may increase fishery production. Many of these artificial habitats are designed to aide multiple fish species in completing various survival tasks (performance structures), which may also provide an opportunity to increase productivity within some impoundments. Small fish may utilize habitat (artificial, native or natural) to avoid predation by occupying habitat where predators cannot forage or (as predators) to utilize complex habitat as foraging areas. Increasing complex habitat may allow coexistence of predators and prey through the creation of microhabitat types. Increasing habitat complexity may positively influence predator efficiency by providing small fish with refuge in areas of high structure.
DCNR and the PFBC have received an overwhelming amount of positive feedback
regarding the placement of the Large Scale habitat improvement devices. Shoreline and boat anglers have taken a particular interest in the PA Post Cluster structures due to their
appearance above the water line. The park has seen an increase in shoreline fishing in the areas that have been treated with the habitat improvement devices. In response to this increase in foot traffic to the popular shoreline sites, park staff has improved angler access by creating parking lots and mowing paths as well as fishing areas. In the month of May black crappies congregate and spawn in and around the PA Post Clusters and the PA Rock Stars in F. J. Sayers Reservoir. This has created a perfect opportunity for children and adults to pull in seemingly endless amounts of black crappies while shoreline fishing.
When F. J. Sayers Reservoir was created a majority of the terrestrial woody vegetation was removed, leaving very little cover for fish.
In addition to the initial removal of cover, the lake sees an annual October drawdown of five feet and an additional drawdown of 15 feet in February to create storage volume for flood waters. This leaves the 0' to 20' depth contour of the lake in poor condition in terms of fish habitat. Not only does the drawdown remove and flush out any beneficial woody cover, it also allows the 5' contour to be exposed to frost which minimizes the production of aquatic vegetation. This leaves the impoundment with little or no shallow water cover.
Fish habitat improvement efforts have been ongoing at F. J. Sayers Reservoir since 1994. Up until 2007 most efforts were small, placing 20 PA Porcupine Cribs per project or 20 tons of Rock Rubble Humps. In January of 2007 DCNR and the Pennsylvania Fish and Boat Commission (PFBC) received grant funding to accomplish the first "Large Scale" fish habitat improvement project. The additional funding allowed our agencies to purchase large amounts of wood and rock material to be placed as fish habitat within the 5' contour with heavy machinery during the annual drawdown. The grant funding has since dried up and we are now conducting smaller projects than we had in 2007 and 2008. The grant from the Reservoir Fisheries Habitat Partnership allowed the agencies to continue their large-scale habitat improvements. Specifically, this grant and partner funds added an additional 48 post structures; 40-1 to 3 ton rock-rubble humps; 56-5-point Rock Star structures; and  10 Spider Hump Structures to the existing structures previously installed.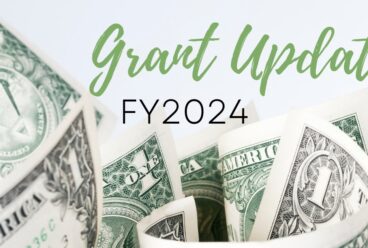 We happy to announce that seven FY2024 grants from Friends of Reservoirs members were submitted as part of the package to the Secretary of Interior! Expansion of North Carolina Wildlife […]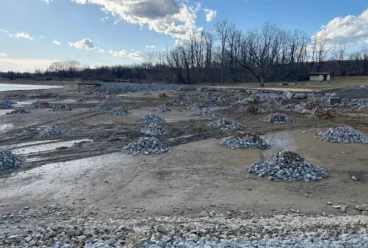 Pennsylvania was featured its numerous excellent fish habitat projects. Blue Marsh Lake received a Bass Pro grant, Raystown received a large grant from RFHP, and Pymatuning has received several grants […]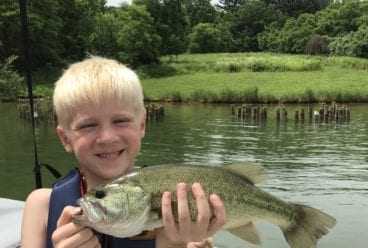 The Pennsylvania Fish and Boat Commission has partnered with several groups to improve the fishing and boating across the state. They were recently featured in two great articles highlighting all […]